Vancouver's Best All-Day
Breakfast & Brunch since 2000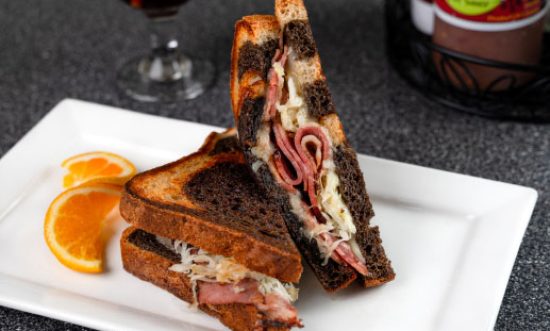 Located in South Granville, Paul's Omelettery is a quaint and laid back breakfast diner that, according to long-time restaurant owner Dino Arsens, serves up "good, old-fashioned food and company. Simple as that."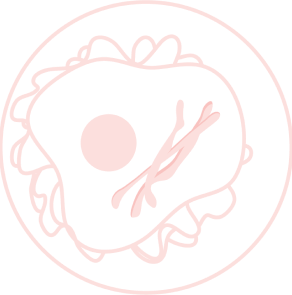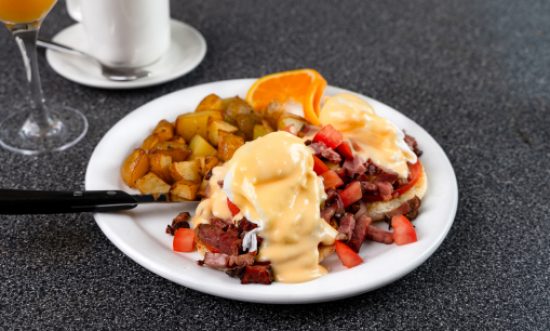 Since opening in 2000, Paul's Omelettery has become a beloved staple in Vancouver, capturing both the history and heart of one of the city's oldest neighbourhoods with its famous green awning, classic brunch dishes and friendly staff.
Dino maintains Paul's Omelettery's historic cuisine, offering a wide range of all-day breakfast and lunch comfort food for most tastes, including perfectly cooked, crepe-style omelettes with shitake mushrooms or Montreal-style corned beef. And for those with a penchant for spice, Mexican-style plates such as the breakfast quesadilla and huevos rancheros provide a nourishing and delicious start to the day. The toughest part of the experience at Paul's Omelettery is choosing what to order. Do you choose the stacks of lumberjack pancakes, the handmade burgers or the famed eggs Benedict?
Dino and his strong team of talented, easy-going staff strive to create a comfortable, relaxed, yet efficient experience— even when things get busy on weekends. At the heart of it, they stand behind their commitment to customer service.
With plush dark grey bench seating, black glossy tables and an elegant staircase, the restaurant's comfortable yet chic interior contributes to a tranquil atmosphere even in the midst of a brunch rush. At the panelled wood bar, customers can enjoy a quick meal on their way to a downtown meeting or to nearby Granville Island for a day of sightseeing.
Restaurants come and go in an ever-evolving city, but for over 20 years, Paul's Omelettery has provided a stable home with wholesome meals and a supportive atmosphere so that guests can finally start the day off on the right foot.
"Wow !!!! Probably the best breakfast I Have ever had !!!! The staff are so friendly and I even a heard a waiter singing as he was cleaning a table. The staff are truly friendly and love what they do! Thanks for making it a wonderful experience for my husband and I!"
"For all the omelette lovers out there, there's one restaurant that you must try for brunch: Paul's Omelettery."